Friday the 15th of January 2021 - and the thirteenth blog!
All autumn and winter, while the season lasts, I eat a few walnuts every day as part of my lunch because they are so good for me. Just as I was running out and everywhere was sold out, son Adrian turns up with a kilo bag that has flown all the way from Chile! He saved the day. Here on the left are the last 4 from Grenoble in France and on the right, 4 of the new ones from Chile! One can see the difference! Taste is almost identical.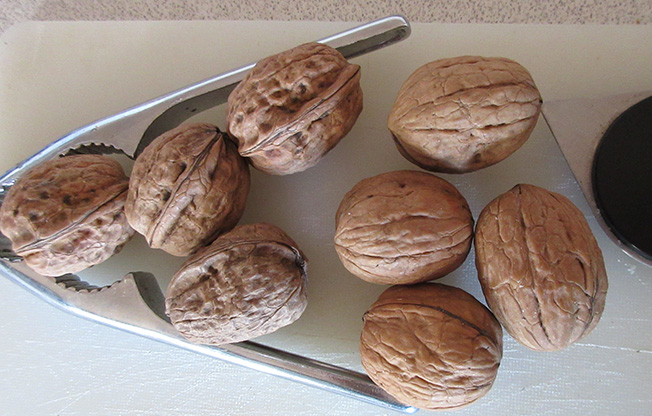 Below: Admiring the finished shapes in snow thatthe children made yesterday. (See below.)
Minus 4 degrees today so the dogs needed their coats with warm fleece legs - which they hate to have on!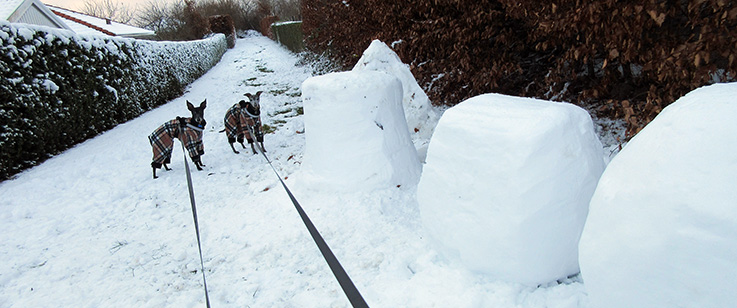 All very mysterious says Dasher!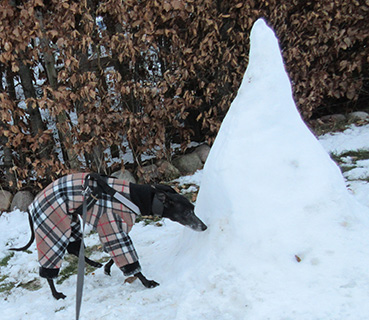 Below: Blackbirds are desparate to find food with this blanket of snow covering everything and minus temps. I put outside the only apple I had when off on the dog walk - they LOVE apples. When I came back, this male was eating it and was so loath to leave, that he stood there while I unlocked the door less than a yard away and I could even take some photos of him. I must buy some more apples.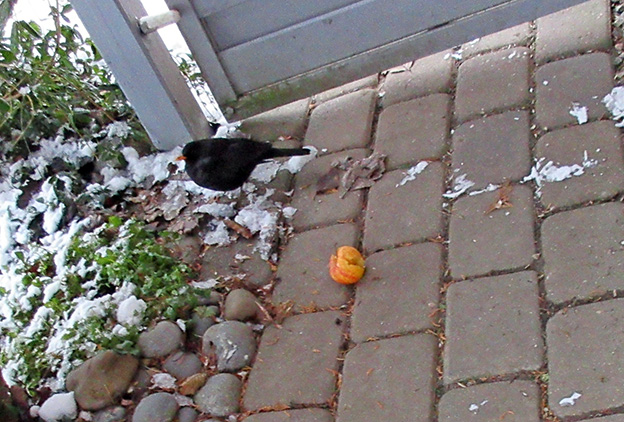 ---
Thursday the 14th of January
Snow storm all last night and about 10 cm deep - much more than I have seen for quite a few years!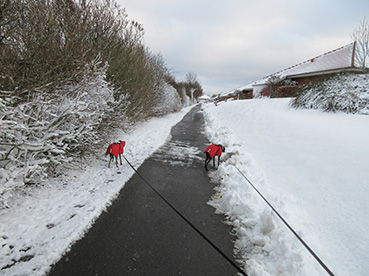 .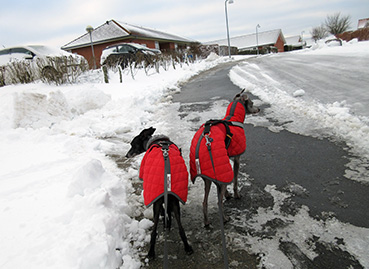 A family who were making huge shapes in the snow and explained it was to do with a school project!



Below, the dogs run around the house for exercise!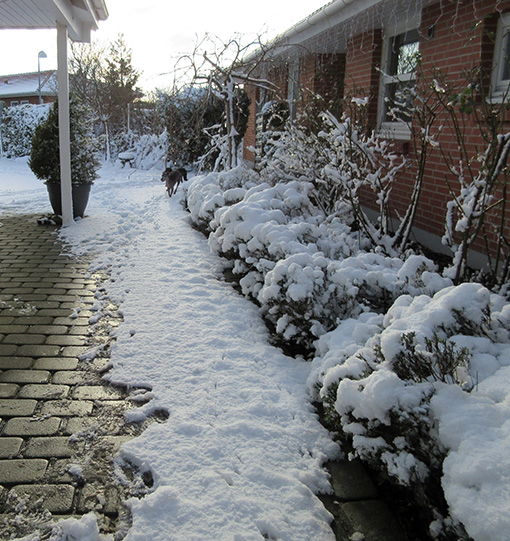 Below, earlier on before 8 am, the end of my road and the house: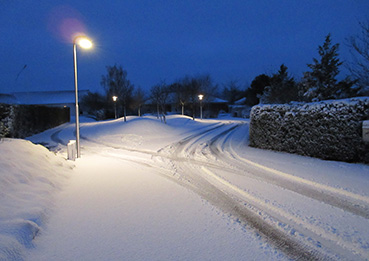 .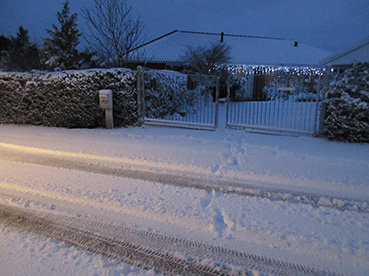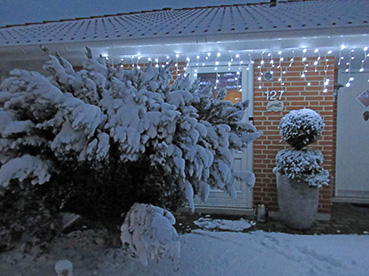 .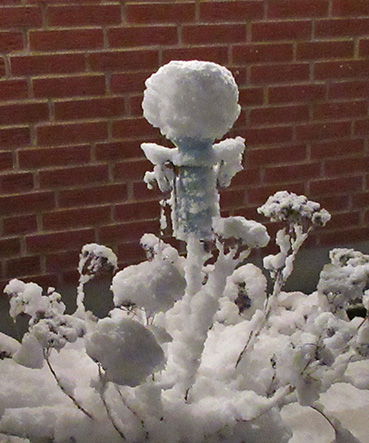 Above right is my rain water measure with 10 cm snow on top!
But in total contrast, Copenhagen has none at all, see my son's view over town: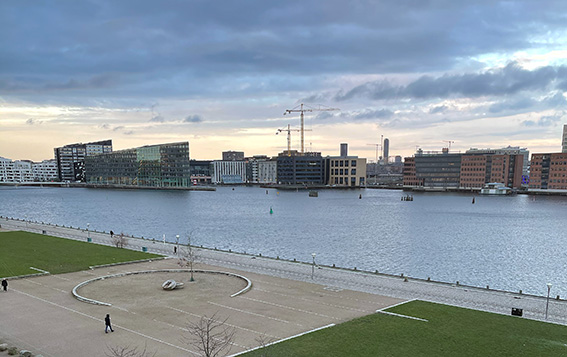 ---
Tuesday the 12th of January
The last of the snow - in the form of a snowman sitting on a bench - but melting FAST! (What a great idea!) The dogs were very unsure - if not a human, then WHAT? They even gave it a woof!


.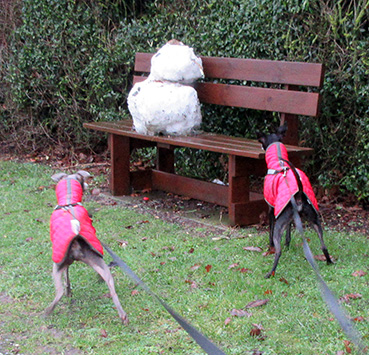 .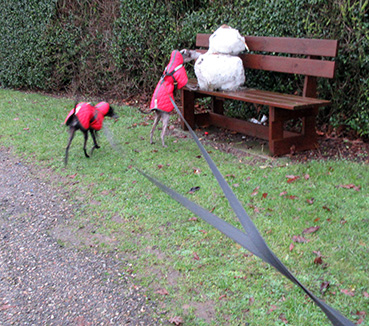 ---
Friday the 8th of January 2021
We have Christmas and New Year behind us and look forward to a Corona-dominated future!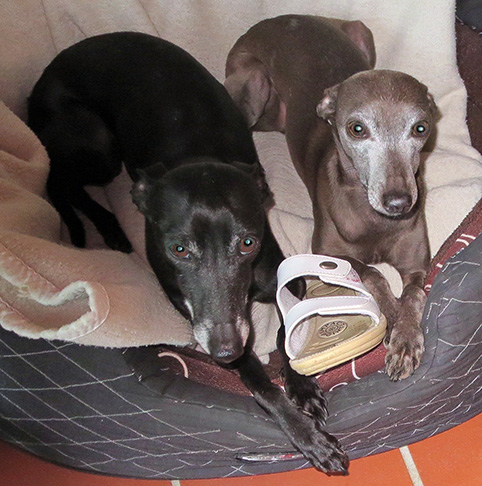 Guess who took that shoe! Below: The mist before the snow came.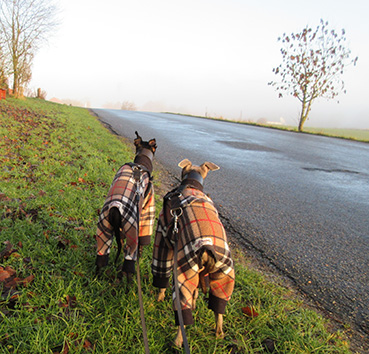 ---
We got snow! Early morning photo from Wednesday.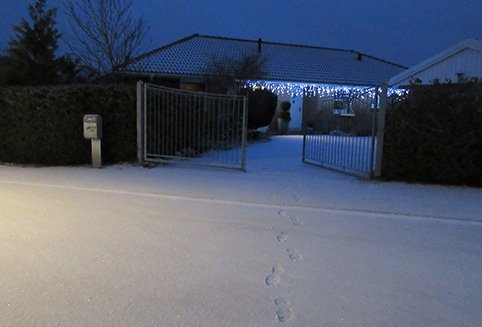 View from my "Ring" doorbell! Everyone should have one! Bring an end to all house break-ins! wikipedia.org/wiki/Ring_(company)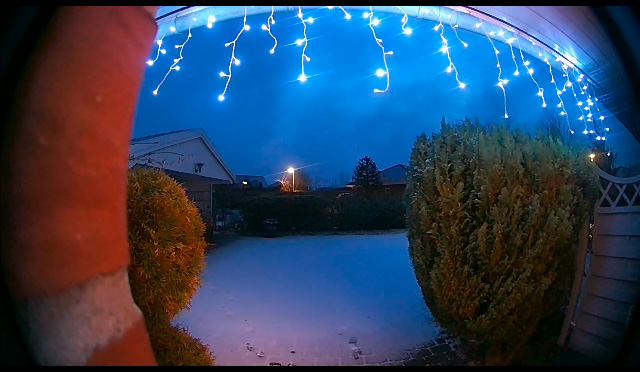 Later on, the Ring door bell filmed me trying to film the dogs in the snow!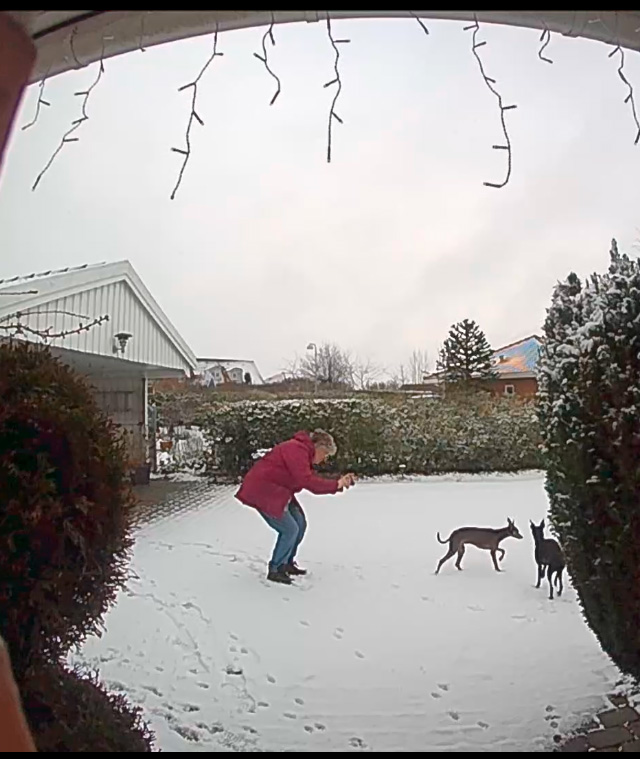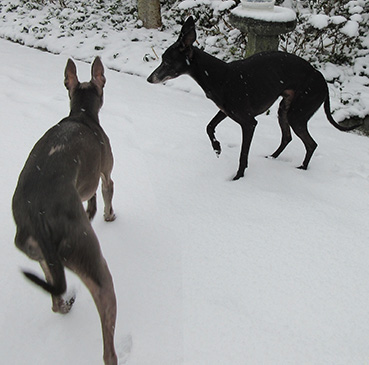 Two days later and much has melted.