Monday the 14th of January 2019 - and the eleventh blog!
My busy bird-table photographed through a dirty window!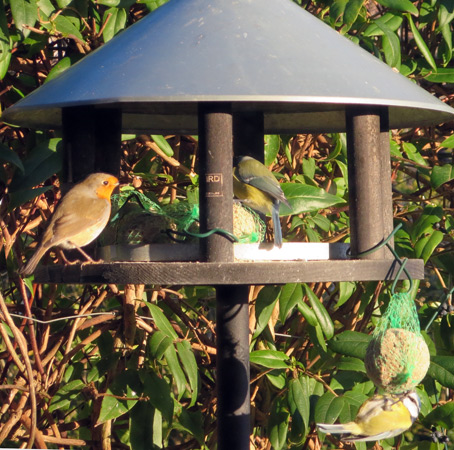 ---
Sunday the 13th of January
"How much longer do I have to wait for my dinner?"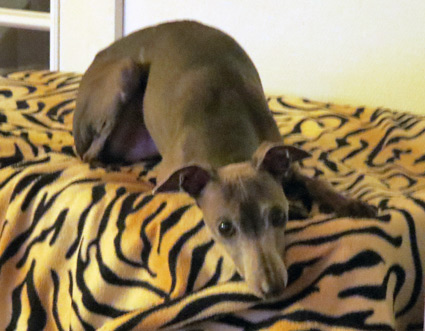 ---
Thursday and Friday the 10th and 11th of January
I take my neighbour's sweet dog for a lunch time walk a couple of days this week.
(They are tied up with some hospital appointments.)
She is an angel to walk. Keeps beside me and never pulls. She looks up at intervals as if to say: "Is this alright? You're not my Mum!" So I bend down and pet her, which she loves and then she trips onwards with happy steps!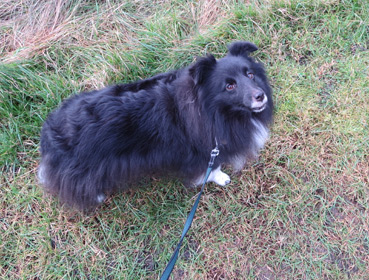 Below: Today, she stood in the weak sun and surveyed the area, enjoying the slight wind in her fur and sniffing the air, just relaxing standing there looking around in the distance.
So I waited twice for about 3-5 minutes! Much better than being stuck in the kitchen at home!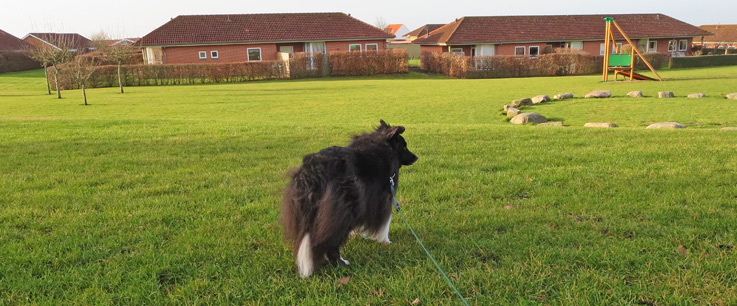 She walks beautifully beside me – until we turn to go back.
Then she is marching well ahead, already looking forward to getting back home again!!!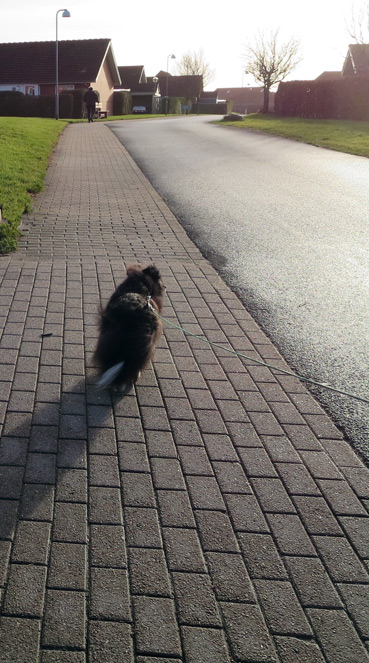 Unfortunately, Dasher and Solo do not like her as she does not look like a sighthound! They make a terrible barking scene to get her to move FAR away, preferably to leave this planet!! So they do not know what I do when I pop out and leave them for an hour after lunch. But I let them carefully sniff my hands afterwards.
---
Monday the 7th of January
How to keep an eye on the food - whilst being cuddled in comfort!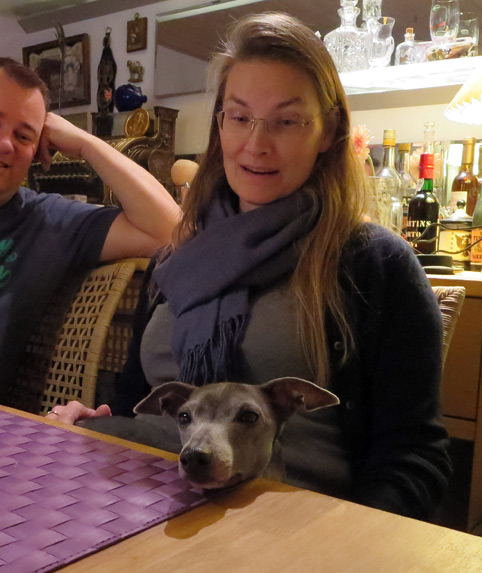 Below: Trying to get my attention - and suceeding!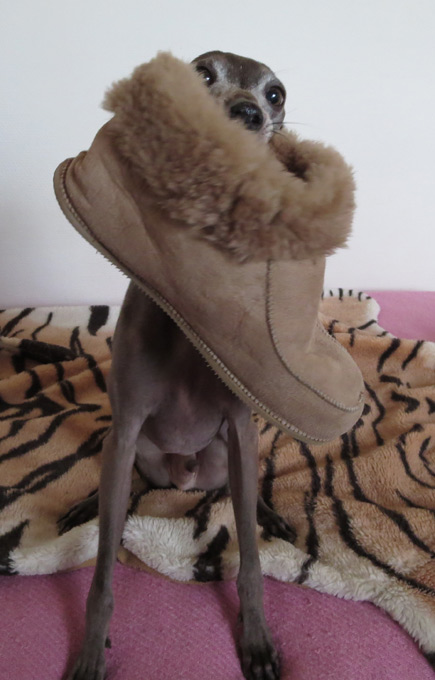 Below: Rushing out of the room with something stolen...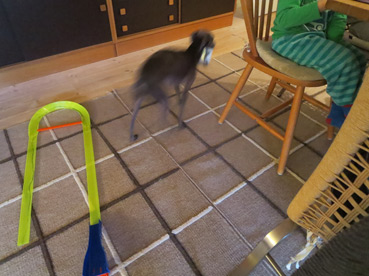 Below: Togetherness!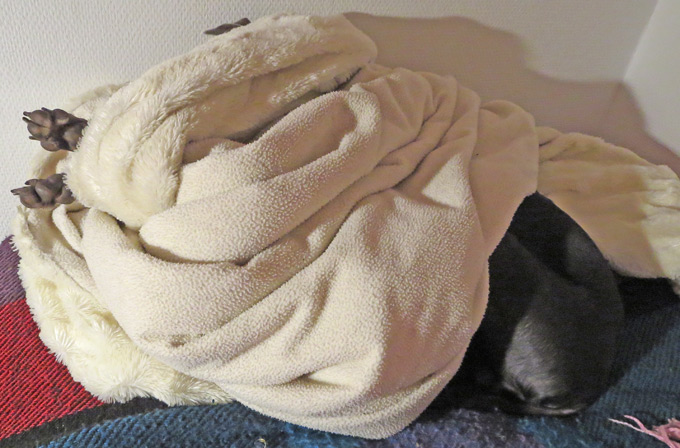 ---
Tuesday the 1st of January
Wrestling in the new year after a tiring day yesterday, afraid of all the fireworks and loud bangs.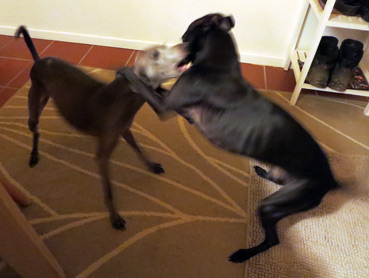 Good news! My little Robin is still here and survived the New Year's fireworks and terrific storm winds all yesterday - or is it a new bird just blown in???